Established in the year 1977, our company S.R.MECHANICAL WORKS, is engaged in the sphere of manufacturing and exporting a wide range of Industrial Packaging Machines like corrugation board plant, ALL machine Names. Leveraging on our industrial experience of more than Three decades, we have achieved expertise in our Line.
We have earned great appreciated in the national as well as international market. Our business acumen and market understanding has helped us to fulfill the requirements of the clients well on time.
All our machines and accessories are of High Class Graded C.I. Casting & Forged EN – 9 Materials. Our highly sophisticated manufacturing unit that is equipped with latest manufacturing machines, based on latest technology. We follow strict quality measures that confirms to all quality parameters of ISO standards. Being an ISO 9001:2008 certified company; we make sure that we never compromise with our quality at any cost.
Our efforts are always tried to provide high level satisfaction to our client. We provide complete customization to suit the varied requirements of the clients. Further, our prompt after sale service ensures the trouble free functioning of the machines to offer smooth execution of the business at our clients end.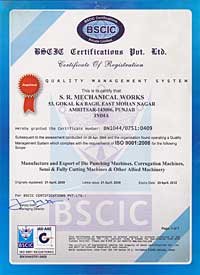 Customization and After Sale Service
Our company is known among our customers for providing efficient range of Packaging Machinery and Other Services, which are appropriately coupled with our unmatched After Sales Services. Due to the assiduous team of professional especially, researchers and Service Executives we have been able to provide effective customization and after sale service to our valued clients. Leveraging on their expertise, we have achieved expertise in providing personalized solutions to clients' requirements. It has helped us to expand and our business and establishes our company at the zenith of the industry.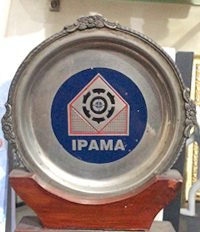 Acknowledged Supplier & Exporter
In our efforts to offer our client company with the desired products & services, we ensure to upgrade ourselves & our product development capabilities along with the industry trends & developments. Further, we come to common parlance with our clients regarding their requirements & our services, which enables us to understand their needs better & In-tern we suffice their requirements in a holistic manner.
This has enhanced our capabilities to explore into the international marketplace. Hence, our machinery & equipment are being extensively exported to various countries like :-
Kenya
Nigeria G
U.A.E
Nepal
Colombia
Trinidad & Tobago
Holland
U.K.
Bhutan
Bangladesh
Sri Lanka
South America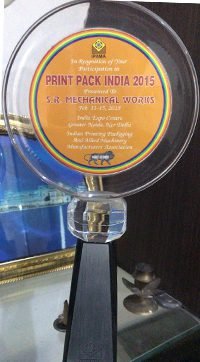 Following are some of the major reasons for our success:
Highly sophisticated manufacturing unit
Latest technology
Efficient workforce
Qualitative range of machines
Timely delivery
Customization
Following are some of the major reasons for our success:
Corrugation Machine
High Speed Double Profile Single Face Corrugation Machine
Oblique Type High Speed Single Face Paper Corrugation Machine with Rotary
3 & 5 Ply Automatic Paper Corrugated Board Plant
Shaft less Mill Roll Stand
Pre-heater Roller
Box Unit
Reel to Sheet Cutter Machine
Board Cutting Machine
Sheet Pasting
Sheet Pressure Machine
Four Bar Rotary Creasing & Cutting Machine
Oblique Type High Speed Single Face Paper Corrugation Machine
Vertical Type Single Face Paper Corrugation Machine
High Speed Fingerless Type Single Facer
Gluer Machine
Double Facer
Combined Rotary Cutting, Creasing & Slotting Machine (RS – 4)
Eccentric Slotter Machine
Combined Rotary Creaser Slotter Machine
Box Stitching Machine
Partition Slotter Machine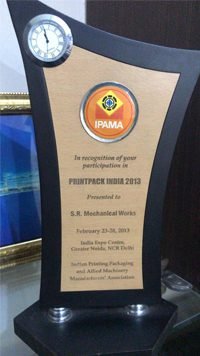 Die Punching Machine creasing & Embossing Machine & Rotary Die Cutter
Platen Die Cutting and Embossing Machine
Die Cutting Machine with Hot Foil
Die Making Equipments
Zigsaw
Notcher
Rule Bending
Other Products
Fully Automatic Paper Cutting Machine
Rotary Die Cutter with Kick Feeding
Rotary Die Cutter with Chain Feeding
Flexo Printing Machines
Single Color Flexo Printing Machine
Double Color Flexo Printing Machine
Book Sewing Machine
Lamination Machine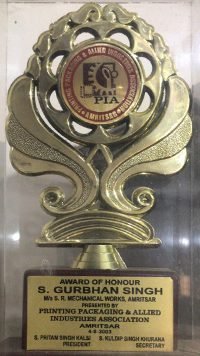 Quality has been the most important element of our business and we have always tried to produce optimum quality packaging machines in order to maintain our credibility in the market. We have established a modern quality testing facilities where our experienced quality controllers check our machines on various national and international quality parameters.
We check our products on following quality parameters:
Functionality
Durability
Efficiency
Resistance to corrosion and abrasion
We are an ISO 9001: 2008 certified company and ensure that we meet all the requisite parameters in accordance of the certifications. Due to our commitment and quality, we have been able to earn membership of prestigious institutions such as:
Moreover, our company also boasts of full equipped C.I. casting unit that is equipped with latest components to meet the demands of precision finished casting products. If this unit we are able to make ferrous, non ferrous & all types of CI casting efficiently.